A dazzling diamond is a lighthouse, which is favored by many ladies who love beauty…
Who hasn't been charmed by the sparkle of a magnificent diamond? With the numerous diamond cuts on the market, you might have asked yourself, "What is the best diamond cut for sparkle?". Whether you are shopping for your perfect diamond or are ready for an upgrade, we will show you the best diamond cut for sparkle. In no time you will know how to identify the best diamond cut for sparkle, other diamond cuts with great sparkle and how to afford the diamond of your dreams.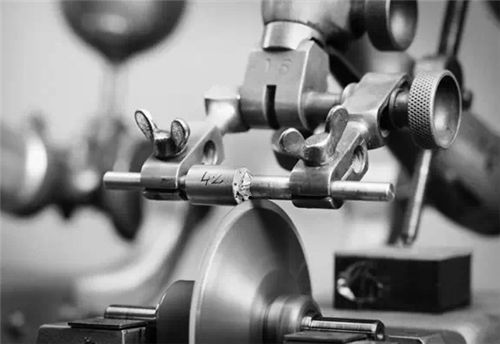 History Of The Best Diamond Cut For Sparkle
The best diamond cut for sparkle was created by Marcel Tolkowsky in 1919. For his doctoral thesis at the University of London, Tolkowsky sought to determine the exact proportions of a diamond needed to maximize light dispersion. Born in a family of diamond cutters and well versed in math and engineering, Tolkowsky believed that he possessed the skills to improve the standard of diamond cutting. Tolkowsky understood that if a diamond was cut too shallowly or deeply then light would escape out the sides and bottom of the stone, diminishing the diamond's ability to sparkle.
Tolkowsky created a mathematical formula for cutting diamonds proportionally, which was referred to as the "ideal cut," enabling light to effectively reflect within the diamond and magnificently sparkle. Prior to Tolkowsky's discovery, diamond cutting was more of an art than an exact science. For example, old-miner and old-European cuts were cut and measured by hand with less advanced techniques. Even with Tolkowsky's formula for the optimal diamond proportions, only an experienced diamond cutter can craft a diamond to meet these standards.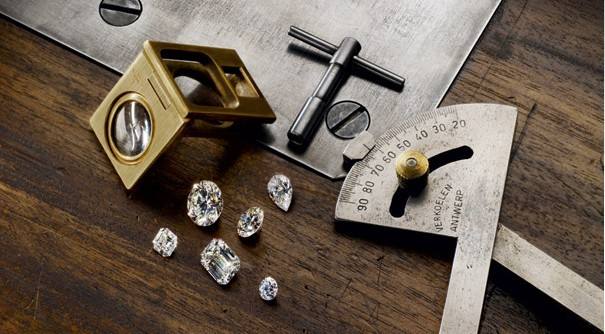 The Best Diamond Cut For Sparkle
When it comes to selecting the best diamond cut for sparkle there is one clear choice, the round brilliant. All diamond cuts have a unique facet pattern that determine a gemstone's potential to sparkle and round diamonds were specially designed to create maximum sparkle. When light hits a diamond, it is reflected of the diamond's facets (the flat surfaces cut into the diamond) which act like mirrors and allow light to bounce within the stone. Brilliance is the term for the light emitted from a diamond, commonly referred to as sparkle.
Today, 75% of all diamonds sold are rounds, due to their versatility in various settings and magnificent sparkle. In addition to the round, there are other diamond cuts that provide great sparkle such as the oval and pear. Both fancy cut diamonds are excellent alternatives to round cuts as they provide a modern twist on a timeless cut and their 58 facets create exceptional sparkle. Keep in mind that a diamond's sparkle is also determined by how well a stone is cut. The better a diamond is cut, the more easily it can reflect light and sparkle. If a diamond is cut poorly, light will not be able to properly travel throughout the stone, making it appear dull and lifeless. Therefore, a well-cut round diamond and a poorly cut round diamond of the same carat weight will provide a different amount of sparkle.
Tips For Further Enhancing Sparkle
After reading our guide, are you ready to find your perfect diamond with fantastic sparkle? Now that you know the best diamond cut for sparkle, as well as other fantastic alternatives, we will show you how else you can enhance your diamond's overall sparkle.
Regardless of which diamond cut you choose, ensure that you pick a diamond whose cut grade is Excellent or Very Good. With great cut grades, light will be able to best travel throughout the diamond and sparkle.
The setting your diamond is in can enhance or diminish its ability to sparkle. For example, if your diamond is in a bezel setting, then only the top of the diamond will be exposed to light. On the other hand, a prong setting will not obstruct the diamond and allow more light to enter into the stone.
You may opt for a halo setting, in which your diamond will be encircled by a row of smaller diamonds. This way, the halo of diamonds will collectively add to your jewelry's overall sparkle.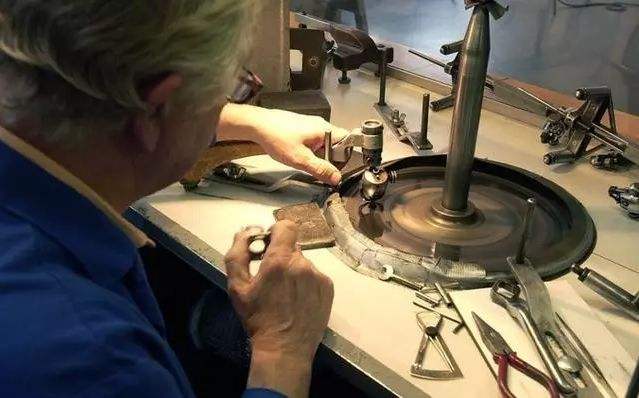 How To Upgrade Your Diamonds
With WP Diamonds, affording your dream diamond is easier than ever. At WP Diamonds we are one of the leading online loose diamond, fine jewelry and luxury watch buyers. Our team of experienced gemologists and horologists possess the necessary in-depth understanding of the secondhand luxury market in order to thoroughly assess and competitively price your items. Our secure and trusted buying process has earned us an A+ rating with the BBB and hundreds of positive customer reviews.
When you sell your loose diamonds, fine jewelry and luxury watches with WP Diamonds, you can receive payment in as little as 24 hours. With our fast payment and high cash offers, you can soon become a step closer towards purchasing your new diamond. To make your perfect diamond even more affordable, you can utilize our upgrade program and receive up to 20% more on your offer in the form of store credit with one of our jewelry store partners.
Selling with WP Diamonds is always easy, secure and free. To begin the process, simply complete our online form with information about your luxury items. You will shortly be contacted by one of our experts with an initial price quote. Receiving your final offer is just as easy. We will send you a free, secure, fully insured and overnight mailing label so you can confidently send in your items. When your diamonds, jewelry and luxury watches arrive, we will promptly evaluate your pieces. One of our experts will contact you with a final offer and detailed explanation of how we came to that price. As there are never any commissions or hidden fees, the final price you hear is exactly how much you will be paid. You can accept your offer by transfer or check. However, you can always have your items returned to you at no cost.
Diamonds and precious metals through jewelry design design and production, is a perfect jewelry, Click here to find your perfect jewelry!