Once the question is raised, there's a lot to cross out on your list, especially when wedding planning begins. In any bride's life, it's hard to stop and focus on your shiny new jewelry at this exciting time. However, there are also plenty of accessories that can be perfectly matched with diamonds to kick off your wedding. In order to make this precious ring safe, shiny and clean, let's take a look at which engagement ring accessories every bride-to-be must have!
Ring Box or Jewelry Organizer
Especially if your ring comes with a box that's on the flimsier side, you may want to invest in a quality ring box to store your new bling in. There are so many of these on the market, from luxe velvet ring boxes that can be personalized with an initial to wooden boxes that can withstand almost anything you put them through. Boxes like these are perfect for transporting your ring on the go and finding one with two slots for that eventual wedding band is another great idea.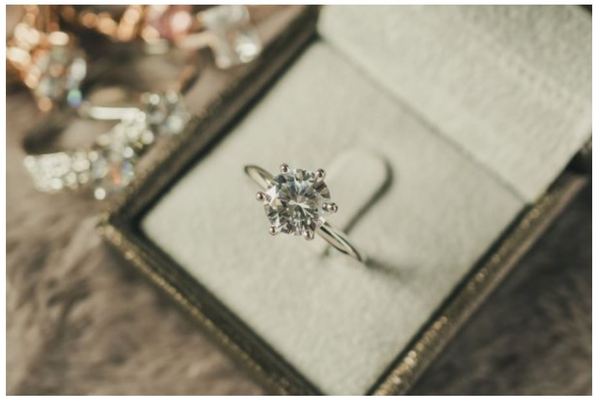 If a single box is not your style, a jewelry organizer may be a wise investment at this point of your life. This is useful for more than just your engagement ring, but also keeps your earrings, necklaces, and bracelets organized and all in one place no matter where your travels take you.
Workout Gear
Who would have thought that even your ring needs gear when it comes to protecting it during a workout? When you hit the gym, you want to take extra care to ensure that your prized ring is protected and safe. You may not want to leave something so valuable in a locker, which makes a wristband that zips up to hold your ring a no-brainer. Another option for keeping your ring safe is a rubber wrapper designed to slip over your ring to keep it safe from scratches.
Ring Cleaner
Especially when you wear something so regularly, your ring is bound to get dirty! You'll want to invest in ring cleaner that is safe to use on your diamond. Use this cleaner regularly, especially if you begin to notice the stone getting foggy or accumulating water spots. They even make wipes that make cleaning your ring a breeze.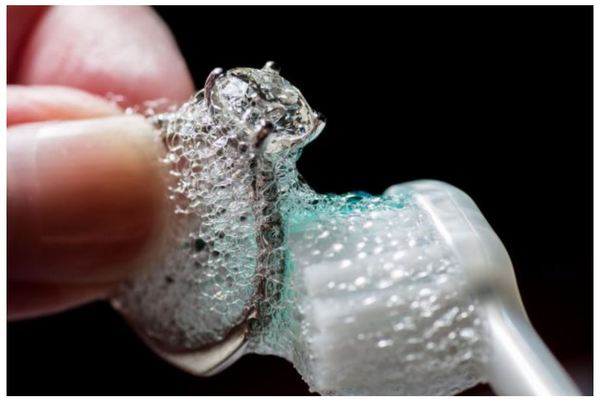 Ring Dish
When you're washing dishes, in the shower, or sleeping, you may opt to take your engagement ring off to keep it safe and clean. It's important to have a safe place to stow your ring in these moments to ensure it doesn't fall on the floor or get lost. A ring dish is a fun and cute way to stash your ring whenever you slip it off. Consider a personalized ring dish, one in a unique shape, or one with a ring holder in the middle so that your jewels are guaranteed not to fall off. These can be found at almost any price point and are available in many stores and on common websites like Amazon or Etsy. With so many ring dishes on the market, it's almost impossible not to find one to match your taste and personality.
Ring Sizers
Many brides may find that their ring doesn't fit them the way that they want it to, yet they might not be ready to commit to having it resized. If this is the case for you and your ring is too large, there are inexpensive and effective sizers that can be found on sites like Amazon in order to keep your ring snug and safe in between sizings. (Ring Size Guide)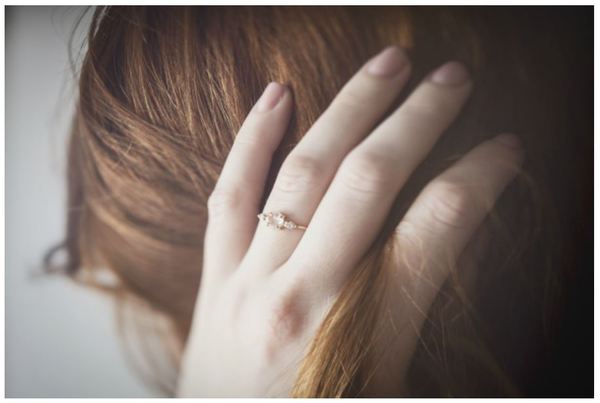 Not only are these accessories useful, but they also make it more exciting to be a bride! Whether you buy these rings for yourself or as an engagement gift, they are the perfect way to celebrate an exciting moment to ensure that your ring is safe and well maintained.